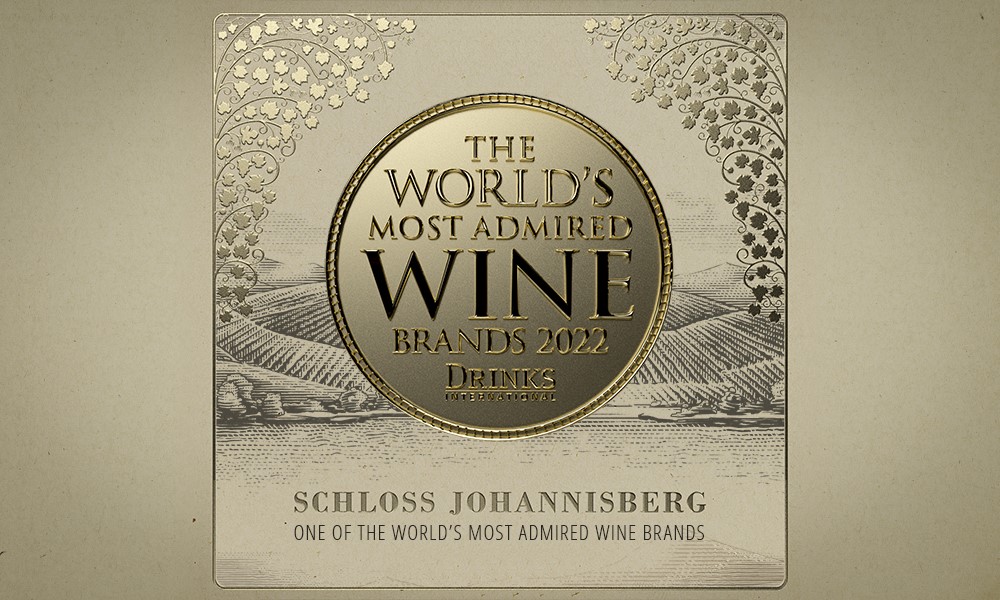 Schloss Johannisberg is the only German winery to be included in the renowned list of "Most Admired Wine Brands 2022" by the British specialist publication "Drinks International". The Rheingau winery is listed in 47th place in the current issue, making it one of the exclusive group of the 50 most valued wineries in the world. Altogether, a total of 26 European brands and 24 representatives from outside Europe were awarded a place this year.
"This nomination is an honour and a great confirmation for our entire team", says winery manager Stefan Doktor. "It shows once again that our Rieslings from Schloss Johannisberg are world-class. This is added encouragement to consistently continue our quality offensive."
For the past 12 years, "Drinks International" has been publishing a list of the Most Admired Wine Brands. It is put together by a top-class international jury of buyers, sommeliers, Masters of Wine, traders, journalists and lecturers. The publication "Drinks International" founded in 1972 is one of the most important international media for wine, spirits and beer. According to editor Shay Waterworth, the following criteria were decisive for the vote: wine quality, value for money, brand visibility & marketing.