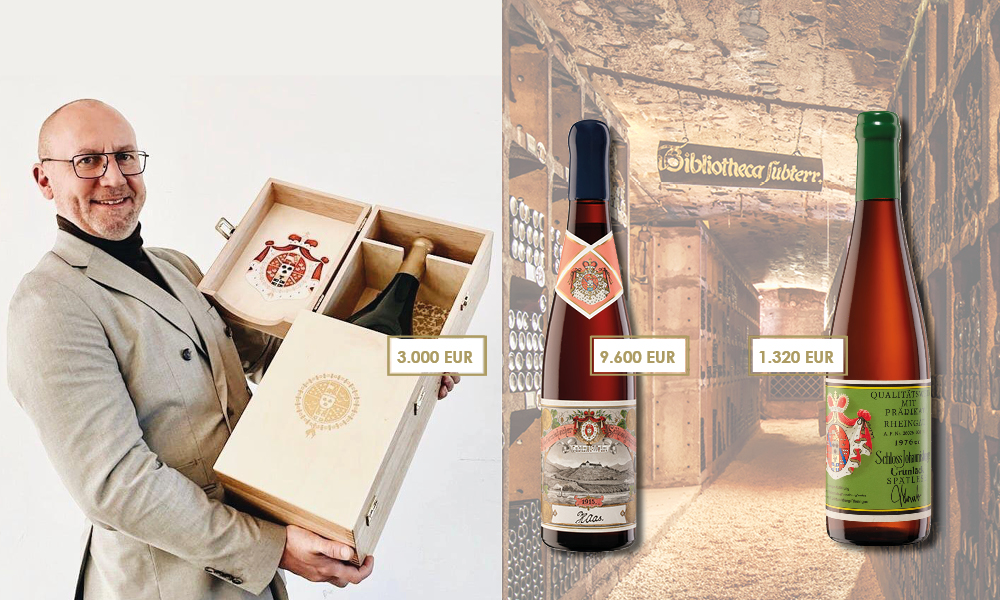 At this year's auction in Eberbach Abbey, three unique wines from Schloss Johannisberg went under the hammer.
Our Riesling Dunkelblaulack Beerenauslese 1915 achieved the highest result with 9.600 euros.
We are particularly proud of the result of our 2018 Schloss Johannisberg Goldlack dry. The rare six-litre Methusalem bottle sold for 3.000 euros. This shows impressively how popular top dry Riesling wines are now on the market. The result is also a great confirmation and motivation for our team, who brought this world-class wine to the bottle with a lot of love and passion.
Our 1976 Schloss Johannisberg Grünlack Riesling Spätlese also proves how well dry Rieslings can mature. The six-bottle range changed hands at the weekend's auction for a handsome 1.320 euros.