… not only Christmas and the Christ Child are announced, but also the renowned wine critics with their assessments, which are internationally recognized.
With the 2020 Rieslings, Schloss Johannisberg not only belongs to the German elite again, but also to the absolute world class with some wines. Here we would like to take out only three wine guides as examples and reproduce some reviews:
Vinum Weinguide 2022
"Rheingau classical wine at the highest level! 2020 is no exception. With a streamlined, precisely structured assortment, Stefan Doktor and Marcel Szopa have given Schloss Johannisberg a clear contour…
… The Rosalack Auslese is of sublime fineness. Delicate floral tones, a perfectly ripe acidity and elegant length combine here to form a true classic – with 99 points great second place in our national final. He can certainly follow in the footsteps of the 1920s, which was also introduced to us during our visit. A magnificent proof of the ripening ability of Schloss Johannisberger wines. Extensive investments in the winecellar under the castle have been completed. The winery can now draw from the full. The determination to lay the foundation for a successful future can be felt everywhere. This certainly includes the cultivation of the vineyards. Real greatness begins not least here. For us, the quality of the wines now corresponds to the world renown that this house had for centuries. A lighthouse in the Rheingau!"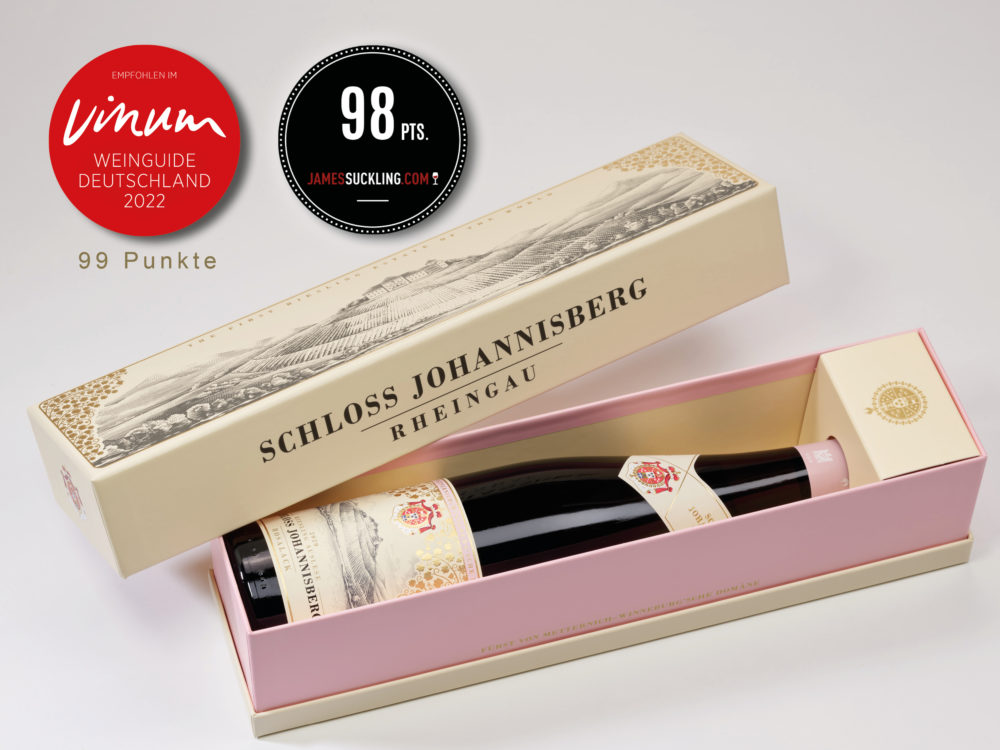 James Suckling 2022
Stuart Pigott, the proven Riesling specialist in Germany, tasted and evaluated the wines of Schloss Johannisberg for the internationally renowned wine critic James Suckling. Our Rieslings achieved fantastic ratings between 93 and 99 points. The Grünlack Spätlese, perhaps the best-known wine from Schloss Johannisberg, has once again made it into the "Top 100 Wines of 2021" worldwide with 99 points, and once again achieved a very good result with 14th place.
Here is Stuart Pigott's description: "Very cool and restrained at the front, but this is an enormously deep and complex wine that has an amazing mineral intensity. The lime and oolong tea freshness effortlessly swallows the unfermented grape sweetness as if it didn't really exist. Some will criticize and say that this is too radical, but this is what creates the great excitement! The herb freshness in the finish is really amazing. Drinkable now, but best from 2023."

World's Best Vineyards
At the End of September, the "50 World's Best Vineyards" awards were presented at Schloss Johannisberg. For the second time in a row, Schloss Johannisberg has managed to be elected to this exclusive ranking alongside only one other German winery. The award of the "50 best wineries in the world" provides outstanding places of viticulture from a tourist point of view a worldwide podium and thus promotes wine tourism. Once again this year, Schloss Johannisberg has established itself as the best-rated German winery.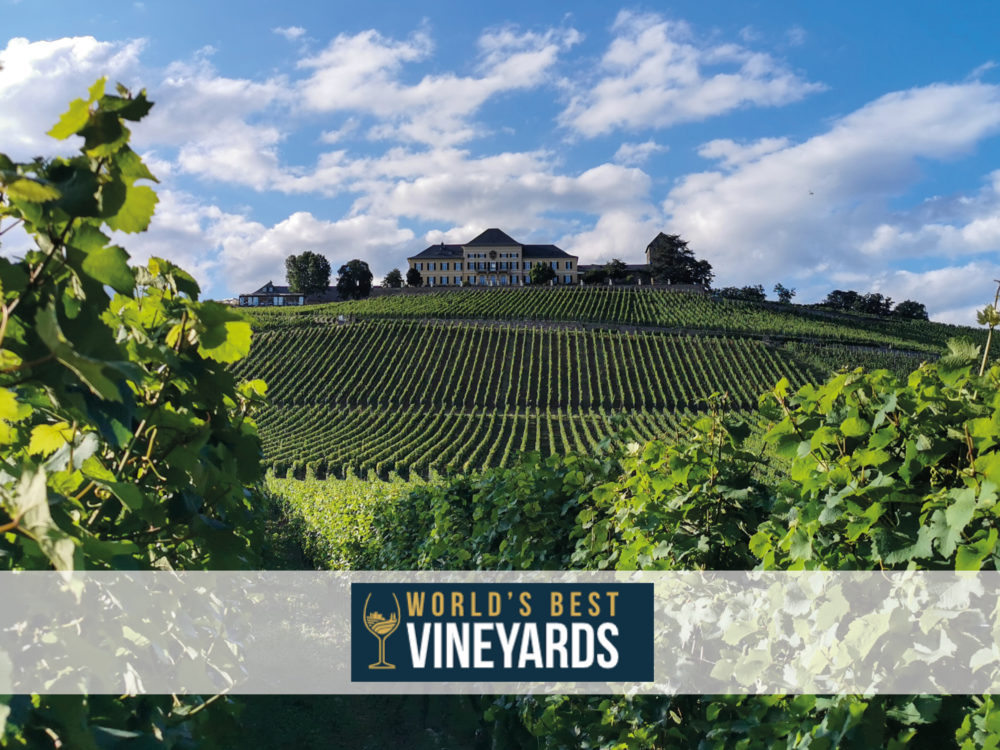 We are very pleased about these nationally and internationally recognized awards and see them as an incentive for the future.