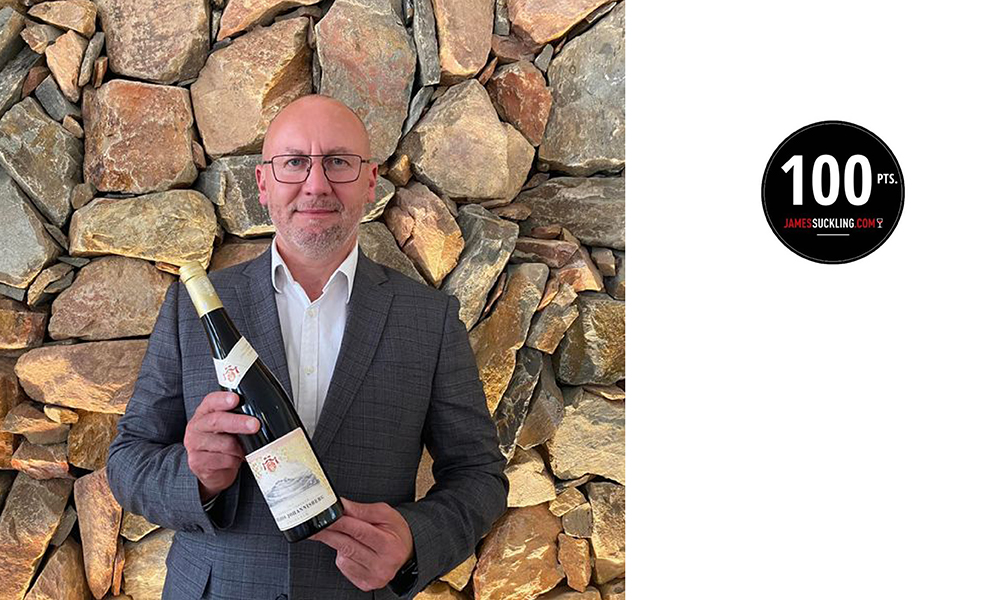 Tasting report JAMES SUCKLING GERMANY
Stuart Pigott on July 14, 2022
The leading wine portal James Suckling has ennobled our Schloss Johannisberg Riesling Rheingau Goldlack Trocken 2019 with the highest rating of 100 points in its current Weekly Report! Thus, our Goldlack as one of the best dry German Rieslings writes a piece of history. Other wines from our collection also achieved dream marks.
We are delighted to receive this extraordinary award, as it once again confirms our uncompromising quality course and impressively proves that our wines are world-class.
Tasting note by Stuart Pigott on July 12, 2022:
Tasting this makes me feel like Goethe is just about to walk in the door! Self-confidently old-fashioned in the way that a 1920s Bentley car or an 1820s Breguet pocket watch is. Yes, you can
analyze and note that there's an oxidative side to it, but the combination of creaminess and silky bone-dryness is like nothing else I can think of.
And below the waterline of direct perception is a gigantic structure that drives the mind-blowing finish! Matured for 30 months in neutral wooden casks.
Drinkable now, but best from 2024.
Hier geht´s zum Verkostungsbericht (Link).